About us
Netintent.co.uk Limited was originally established in 2001, making us 22 years old. We are based along the M4 corridor, in the Wiltshire town of Swindon. Our members of staff each have an average 27 years of experience within the business-to-business Internet services industry and have worked on and developed over 600 websites.
We have worked with very small, start-up companies through to larger corporate businesses and have a client base ranging from local firms to mainland European based companies. Whatever the case, we invest the same attention to detail and level of energy into each client's site.
Combining our extensive experience of Internet services with crisp, clear and professional web design allows us to offer effective, functional website technology at an affordable price. Our aim is to keep overheads to a minimum, allowing us to be highly competitive, whatever the project requirement might be.
We offer a full, 360° service: from initial advice on domain name registration, designing and building website, search engine optimisation through to robust & secure hosting, we take care of all of your internet needs under one roof.
Above all, we pride ourselves on our customer service and hope to be able to serve your company soon.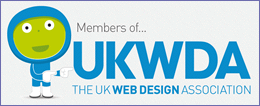 Take a look at what some of our customers have said about us:
"'Being relatively new to the Internet, I found your guidance and technical expertise invaluable and your friendly and approachable manner made it extremely easy to get what I wanted.
I have already recommended you to various friends and clients and would just like to thank you once again for your assistance."
Dean Wardale
Managing Director
Dean Wardale Painting & Decorating Specialists
"The new site has given us another direction for helping candidates and bringing to the company new business.
Netintent at all times provided us with a rapid and helpful service, always keeping us updated with progress. I would recommend them to any company looking to create or update their website."
Caroline McEleavey
Proprietor
Hunters Employment Services
"We have already had several enquiries through the site, which is encouraging.
We are very pleased with the final product and it is exactly what we envisaged so thank you for the work that you have done. If you need a testimonial for any of your new customers we are quite willing for them to contact us for comment."
Ian Jankinson
Proprietor
Portquin Guest House
"Netintent have been fully committed to the development of the on-line side of our business and have worked with us very closely to deliver the look and feel to the site we wanted. Considering we went to Netintent with a blank canvas and asked them to develop our site from scratch, they methodically and meticulously went through a process that ended up with a perfect finished result.
We at SaneChoice are very pleased and have no qualms in recommending them to any new client. A rare find really; a superb web services company with one of the best customer service deliveries I have ever known."
Bradley Porter
Managing Director
Sane Choice Limited
"I have found working with Netintent to be extremely beneficial with their sound expert advice and creativity.
Netintent's software allows flexibility to all internal members of staff to daily up date their current vacancies and is very user friendly and efficient.
We have found Netintent supportive in all our requests and their after service and IT support has been of great assistance."
Helen Palmer
Managing Director
Business Back-Up Group Limted

"Everyone at the Agency agrees that the website developed by Netintent is extremely well designed and is a vast improvement upon anything we had previously. Your management of our site now gives us the best possible opportunity of gaining business.
Since we availed ourselves of your services, we have noticed a very considerable interest in business, particularly in the number of clients and nannies contacting us through the Internet."
Gill Bassett
Proprietor
Westminster Nannies International